Bowl of Saki - Free Daily Email Subscription

What is it??
The Bowl of Saki is a daily non-sectarian inspirational message from Inayat Khan, an awe-inspiring spiritual leader from India who brought a timeless message of Love, Harmony and Beauty to the Western world in the early 1900's, a message which helps us to become more acutely aware of the precious spark of divinity within ourselves and within all of creation.

These messages are not about any new religion, they are simply reminders of the same glorious ideals which have been offered to us through the great prophets and teachers of all eras.
What will it look like??
Your daily email will look something like this: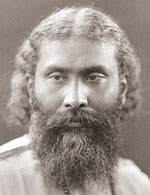 Real generosity is an unfailing sign of spirituality.
Bowl of Saki, September 22, by Hazrat Inayat Khan
Commentary by Hazrat Inayat Khan
The absence of generosity means that the doors of the heart are closed; nothing from within can come out, and nothing from without can enter in.

from https://wahiduddin.net/mv2/say/gayan_chalas.htm


Tawazu' in Sufic terms means something more than hospitality. It is laying before one's friend willingly what one has, in other words sharing with one's friend all the good one has in life, and with it, enjoying life better. When this tendency to tawazu' is developed, things that give one joy and pleasure become more enjoyable by sharing with another. This tendency comes from the aristocracy of the heart. It is generosity and even more than generosity. For the limit of generosity is to see another pleased in his pleasure, but to share one's own pleasure with another is greater than generosity. It is a quality which is foreign to a selfish person, and the one who shows this quality is on the path of saintliness.

from https://wahiduddin.net/mv2/XIII/XIII_15.htm


The spirit of generosity in nature builds a path to God, for generosity is outgoing, is spontaneity; its nature is to make its way toward a wide horizon. Generosity, therefore, may be called charity of heart. It is not necessary that the spirit of generosity be shown always by the spending of money; in every little thing one can show it. Generosity is an attitude a person shows in every little action that he does for people that he comes in contact with in his everyday life. One can show generosity by a smile, by a kind glance, by a warm handshake; by patting the younger soul on the shoulder as a mark of encouragement, of showing appreciation, of expressing affection. Generosity one can show in accommodating one's fellow man, in welcoming him, in bidding farewell to one's friend. In thought, word, and deed, in every manner and form one can show that generous spirit which is the sign of the godly.

from https://wahiduddin.net/mv2/III/III_III_1.htm



~~~ Real generosity is an unfailing sign of spirituality.

Subscription Options:
After subscribing, you can use the Subscription Options page to access the options of removing Inayat Khan's photo, changing to a nature photo, and/or suspending delivery (during extended vacations of up to six months).
What does "Saki" mean? Where does the commentary come from?
Learn about it at: Origins of The Bowl of Saki
Is my email address safe??
Yes it's safe. Your email address will not be sold, given away or misused, and the only emails you will receive will be the daily Bowl of Saki. Here's our Privacy Policy.
Are there additional ways to receive the free Bowl of Saki??
Yes!

1) Bowl of Saki on-line on this web site,

2) via an RSS feed, or

3) on Facebook
How do I start my daily email subscription??
After you submit your email address, a verification email will be sent to you, and you must respond to that verification email in order to complete the subscription process.

After you respond to the verification email, the Bowl of Saki will be sent to you each day, typically between the hours of 12 AM to 5 AM US Mountain Time (0600 to 1200 GMT).