Bowl of Saki - Free Daily Email Subscription

What is it??
The Bowl of Saki is a daily non-sectarian inspirational message from Inayat Khan, an awe-inspiring spiritual leader from India who brought a timeless message of Love, Harmony and Beauty to the Western world in the early 1900's, a message which helps us to become more acutely aware of the precious spark of divinity within ourselves and within all of creation.

These messages are not about any new religion, they are simply reminders of the same glorious ideals which have been offered to us through the great prophets and teachers of all eras.
What will it look like??
Your daily email will look something like this: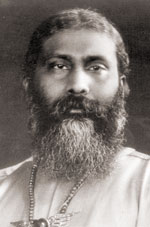 Words that enlighten the soul are more precious than jewels.
Bowl of Saki, August 16, by Hazrat Inayat Khan
Commentary by Hazrat Inayat Khan
Among all the valuable things of this world, the word is the most precious. For in the word, one can find a light which gems and jewels do not possess; a word may contain so much life that it can heal the wounds of the heart. Therefore, poetry in which the soul is expressed is as living as a human being. The greatest reward that God bestows on man is eloquence and poetry. ... There is a Hindu idea that explains this very well: that the vehicle of the goddess of learning is eloquence. Many live, but few think; and among the few who think there are fewer still who can express themselves. Then their soul's impulse is repressed, for in the expression of the soul the divine purpose is fulfilled.

from https://wahiduddin.net/mv2/X/X_4_11.htm


There are some whose thoughts are like jewels. They are collected and treasured and valued more than diamonds. Sometimes a thought brings us a peace, a joy, in whatever difficulties or sorrows we may be. ... Have you known what it is to give your meal to another and to go without yourself? It gives a happiness that no dinner eaten by yourself can give. Have you known what it is to give your coat to another and do without it yourself? It gives a joy that the satisfaction of your own wants cannot give you. Even that perfect peace and calm which is the eternal life is in man and can be attained by man.

~~~ "Supplementary Papers, Philosophy II", by Hazrat Inayat Khan (unpublished)



~~~ Words that enlighten the soul are more precious than jewels.

Subscription Options:
After subscribing, you can use the Subscription Options page to access the options of removing Inayat Khan's photo, changing to a nature photo, and/or suspending delivery (during extended vacations of up to six months).
What does "Saki" mean? Where does the commentary come from?
Learn about it at: Origins of The Bowl of Saki
Is my email address safe??
Yes it's safe. Your email address will not be sold, given away or misused, and the only emails you will receive will be the daily Bowl of Saki. Here's our Privacy Policy.
Are there additional ways to receive the free Bowl of Saki??
Yes!

1) Bowl of Saki on-line on this web site,

2) via an RSS feed
How do I start my daily email subscription??
After you submit your email address, a verification email will be sent to you, and you must respond to that verification email in order to complete the subscription process.

After you respond to the verification email, the Bowl of Saki will be sent to you each day, beginning with the next subscription emailing which is typically between the hours of 12 AM to 3 AM US Mountain Time (0600 to 0900 GMT) each morning.

Note: In most cases your subscription will begin the day after you subscribe.